I had the pleasure of working with Rocky Jackson and his crew on a very difficult project. We had many scopes of demolition on this project. Rocky and his team kept these scopes on time and safe. I highly recommend Rocky Jackson/Native Wrecking and his competent crew.
Superintendent
Demolition is a business that is very hard on equipment and tools. These guys call me whenever they need something welded up or repaired. I do not hesitate to drop what I'm doing to help them out because I know they will pay fast and take care of me as a subcontractor.  These guys are first-class to work for.  
Corey Rowe, Owner | C&K Welding
Native Wrecking was very responsive to our demolition needs at our Fairfax Hospital Renovations and Addition project. Their team was very safety-oriented and not only watched out for their workers but also took into consideration the safety and well-being of hospital staff, visitors, and patients. They handled the demolition phases very quickly and methodically to meet their schedule milestone dates, and I personally look forward to working with them again on future projects.  
Greg Borgstrom, CHC | Superintendent, Flintco, LLC 
I have worked with Rocky and Bart for many years. Communication is crucial to my company, and they are always quick to respond, do what they say, and let me know if/when there is a change in the plan, schedule, or original scope of work. I know when we have them on one of our projects, they will have adequate manpower to perform, and I never have to worry about the details or if the project will be completed on time.
Chris Evans, President  | EVANS Building Concepts
As a result of their extremely competitive price and extensive positive reports from references, Native Wrecking was awarded the job. The project was professionally managed, the worksite was kept exceptionally clean and safe, and their work quality was outstanding when completed.
Abey Ward, Durante Construction, Inc.
We enjoy working with Native Wrecking, as they always bring a great attitude to any challenge we give them and keep great lines of communication throughout the project.
Eric Grote, VP Grote-Caston Construction Management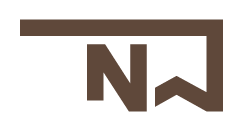 Contact Us Today
405.924.0084