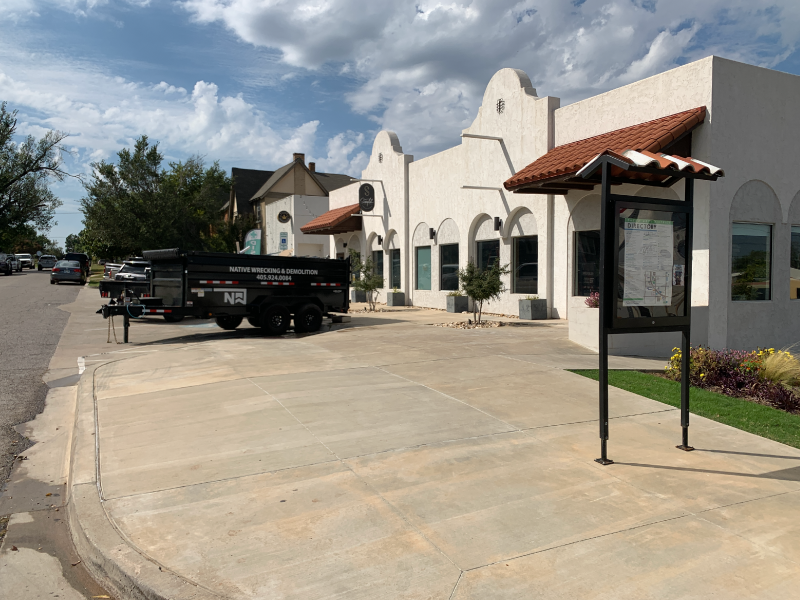 We are a native owned wrecking and demolition company based in Oklahoma City.
We are deeply committed not only to quality work within our trade, but we're also dedicated to serving and giving back to our community by supporting local businesses and non-profits.
Our mission is to provide the highest degree of professionalism and safety standards available in the wrecking and demolition industry. We manage every project with care and detail, ensuring the site is safe and planned out properly.
Our business model focuses on serving our clients with streamlined project management and communications via cloud-based technology. We digitally manage our team, project timelines, invoices, construction documents, etc., online creating an economical, quick and reliable system for getting your job done efficiently.
We are equipped with onsite technology in the field to provide access to the most up-to-date change orders, and open communication between the chain of coordination of our crews, the foremen, general contractors, and the owner.
Our Team
Founders Bart and Shauna Leonard and Rocky Jackson, bring expert levels of experience and strong commitments to serving general contractors with the highest level of wrecking and demolition services. They each bring over 20 years of commercial construction experience, making them leaders in their field.
We are a full-service native-owned, woman-owned demolition company.
We offer all aspects of demolition from interior selective, to complete structure, to land and debris clearing. We are is setup for immediate & long-term success from the experience we each bring and the long-term mission of the company.
We are fully insured and bonded.
BART Leonard
Managing Member
Bart has over 20 years of experience in various commercial construction trades. In 2004, he moved his focus to demolition. Bart started as a hard-working laborer in the field, then worked his way up to foreman, and senior estimator, and now a proud co-founder of Native Wrecking.
Bart provides a network of connections that includes general contractors, developers, real estate companies, architects, and engineers. These connections afford direct opportunities at varying stages of the construction process that often lead to contracts prior to public knowledge.
ROCKY JACKSON
Managing Member
Rocky is an experienced operations manager with a demonstrated history of working in the construction industry. His skill set includes operations management, facility management, purchasing, pre-construction, and cost control. Rocky brings over 20 years of experience as an advanced operations manager and has proven success in demolition and construction, quality assurance, and leadership. He is proficient in streamlining operations and improving throughput through continuous process improvement and cross-functional collaboration. Rocky is committed to building, managing, and coordinating high-performing teams. He is honored to be a co-founder of Native Wrecking, as he brings inspiration to the team and our crews to achieve personal and professional goals.